From Dr. Whitmire: Dear Singers-
Last night's rehearsal was very exciting. I am very proud of your work. Cantata Academic is going to be wonderful.
I will have tickets on Saturday. Women can get theirs at the 3:00 pm rehearsal. Men can get theirs on Sunday at the Dress Rehearsal.
As always, I'd like each singer to sell at least 5 tickets. Invite your friends right away. It's going to be an excellent concert!
A flyer is attached. E-mail, Facebook, Twitter. Spread the word!
Yours-DrW
PS-There are 48 photos of our Black History Month Celebration at Facebook—Music at NOVA.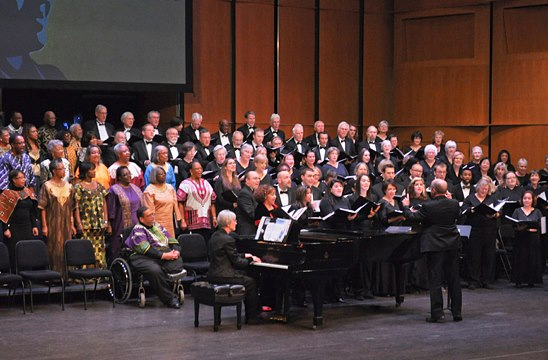 Tags: dr. whitmire, performances, resources